Office Locations
20 N Clark St, Chicago, IL 60602
Fee Information
Nolan Law Group is retained by clients through a contingency fee-based, Attorney-Client Agreement. Under this arrangement, the attorneys' fees are a set percentage of the gross recovery made in the case. The costs of the litigation are generally advanced on the client's behalf by Nolan Law Group and are to be reimbursed by the client upon recovery and/or conclusion of the case. This approach allows for a client to fully pursue his or her case without having to pay any money until a recovery and/or final disposition is made.
Representative Results
Air Phillipines
On April 19, 2000, Air Philippines Flight 541 slammed into a coconut plantation on Mt. Kalangan, Sitio Camanlangan in Barangay San Isidro, caught fire and disintegrated.

Singapore Airlines
On October 31, 2000, a Boeing 747 aircraft operated by Singapore Airlines as Flight SQ006 collided with construction equipment upon take-off from Chiang Kai-Shek Airport in Taipei, Taiwan.
20 N Clark St, Chicago, IL 60602
Law Firm / Lawyer Profile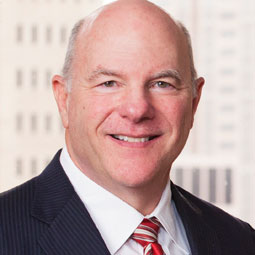 It is important to understand that each aviation disaster is caused by a unique set of circumstances and factors.
With more than two decades of experience navigating this complex and volatile area of litigation, our aviation accident attorneys intimately understand the uniqueness of every case and the issues associated with each case, including jurisdiction, venue, conflicts of law and, most importantly, the needs of the victims and families.
Dedicated, determined, and experienced, our aviation accident attorneys have represented clients in almost every major air disaster in recent history.
Nolan Law Group's Values
Nolan Law Group was founded on the premise that each client's case and story is unique and that every client deserves personal attention. The firm has assembled a team of lawyers and professionals who share the goal of providing victims and their families with quality, individualized representation.
Nolan Law Group's Vision
Nolan Law Group is guided by the belief that the civil justice system, though not perfect, provides compensation and accountability for those whose lives have been devastated by the wrongful acts of others. Nolan Law Group has grown to be one of the nation's most prestigious and recognized plaintiffs' firms, with a practice that spans the globe. The attorneys at Nolan Law Group consistently achieve multimillion dollar verdicts and settlements for their clients and have created meaningful change.
Practice Areas
Aviation Accident
Personal Injury
Wrongful Death